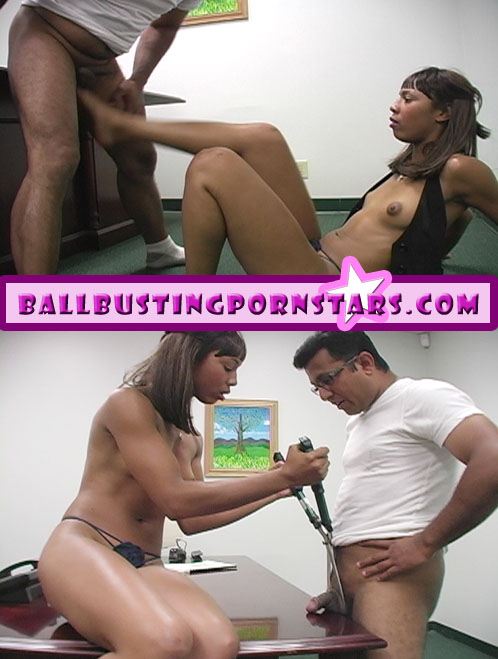 This photo story is about Misty Stone and the head of her accounting department, who was caught embezzling over $500,000 from her firm's corporate account!
Misty Stone called him into her office and began questioning him about the stolen funds, and his only reply was that he spent most of it on strippers and hookers. Misty was furious, and she wanted to exact her revenge by castrating him once and for all, but she was going to make him suffer first!
She takes off his pants and begins busting his naked balls repeatedly, and she shows off her succulent tits and ass to tease and torture him!
Misty Stone lets him cum one last time before she castrates him with a pair of garden shears!